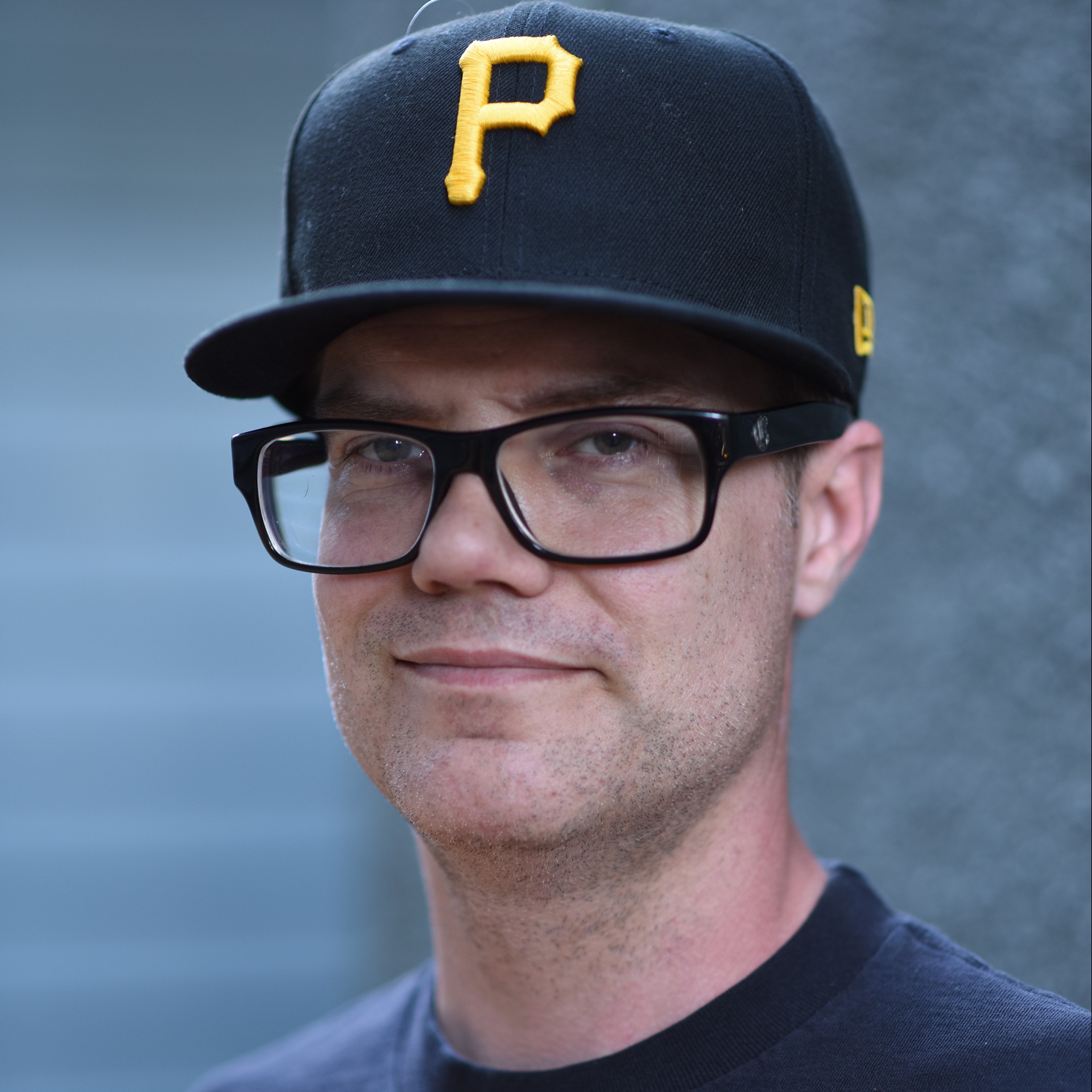 Trevor was born in Summerland, BC in 1975 and grew up drawing comic book heroes and animals, both of which still influence his art today. As an artist he likes being creative with whatever medium he has at his disposal at that time. Throughout his life he's experimented with many different mediums, including: painting, collage, drawing, and mural work. He is mostly self-taught with some basic High School training in the arts. These days he mostly uses a combination of illustration, digital art, projection and painting with his screen printing and graphic design background. The types of visuals he enjoys designing are bold, colourful and detailed, but there is also something to be said for a simple design that is iconic and stands out on its own. Making visuals that stand out, he speaks with his art bringing you into his pieces and captivating audiences with his compositions and subject matter. Finding inspiration in many forms from music to social and cultural references. Some of his artistic influences include Roy Lichtenstein, Andy Warhol, Jackson Pollock, and Jean-Michel Basquiat.
Living in Vancouver since 2002, he has been a part of group showings like Cheaper Than A One Night Stand 2, and at Ayden Gallery throughout the years. In 2013 after starting up a graphic t-shirt company, he was severely injured in a traffic accident as a pedestrian coming home from a concert and waiting to cross the street at Main and 12th Ave in Vancouver, BC. He was driven into a building by a drunk driver who was hit by someone running a red light. He sustained multiple broken bones, punctured lungs, a severe brain injury and damage to his left eye. He was put into a drug induced coma at the scene. Nobody thought he would survive or recover. He worked very hard to get back to where he is today with lots of physio and counselling. Having put screen printing on the back burner, he is now living in Nanaimo re-learning how to create with his new disabilities. It has opened up his world to the way he approaches life. Now with a new meaning, he aims to build on his passion for creating art and focus on building that world around him.
"The paths we take and what we learn in life become tools to help us find our successes. We can learn a lot by observing nature, each other, and the world around us if we all take the time to look".
Read More